Going to an in-person group isn't always possible. There may not be a group near you, or your schedule might not work for any of the groups in your area. You may be part of an in-person group that meets on Wednesdays, but it is Monday and you had a tough weekend. That's where virtual groups come in. You can join a group from your phone, anywhere in the world and get the support you need. 
Virtual Groups Powered by Sober Peer
Simply download the Sober Peer App to get started. It's free. There you will find a community of friends near you. Select trigger locations and we'll be there for you when a craving threatens your progress. Track your progress with your personal plan and sobriety score. It's support for you — in your pocket.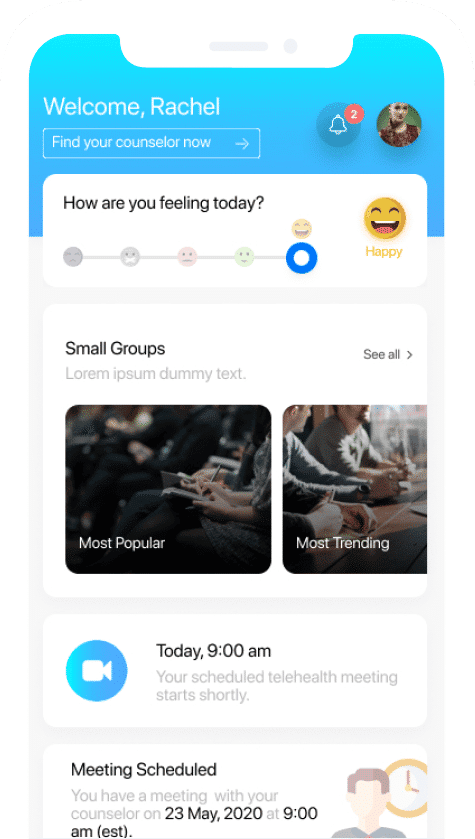 How do I join a virtual group?
On the Sober Peer app or website, select "find a small group."
(Feel free to explore the community features of the Sober Peer app, as well.)
Register for your group and start the journey towards recovery!